Envision the number 1771. At first, this number sounds like the title of a year so you try to align an event to the word. Signing of the Declaration of Independence? No, that was 1776. When Columbus sailed the ocean blue? That was 1492. You are stumped. You furrow your eyebrows and resort to a mildly confused expression.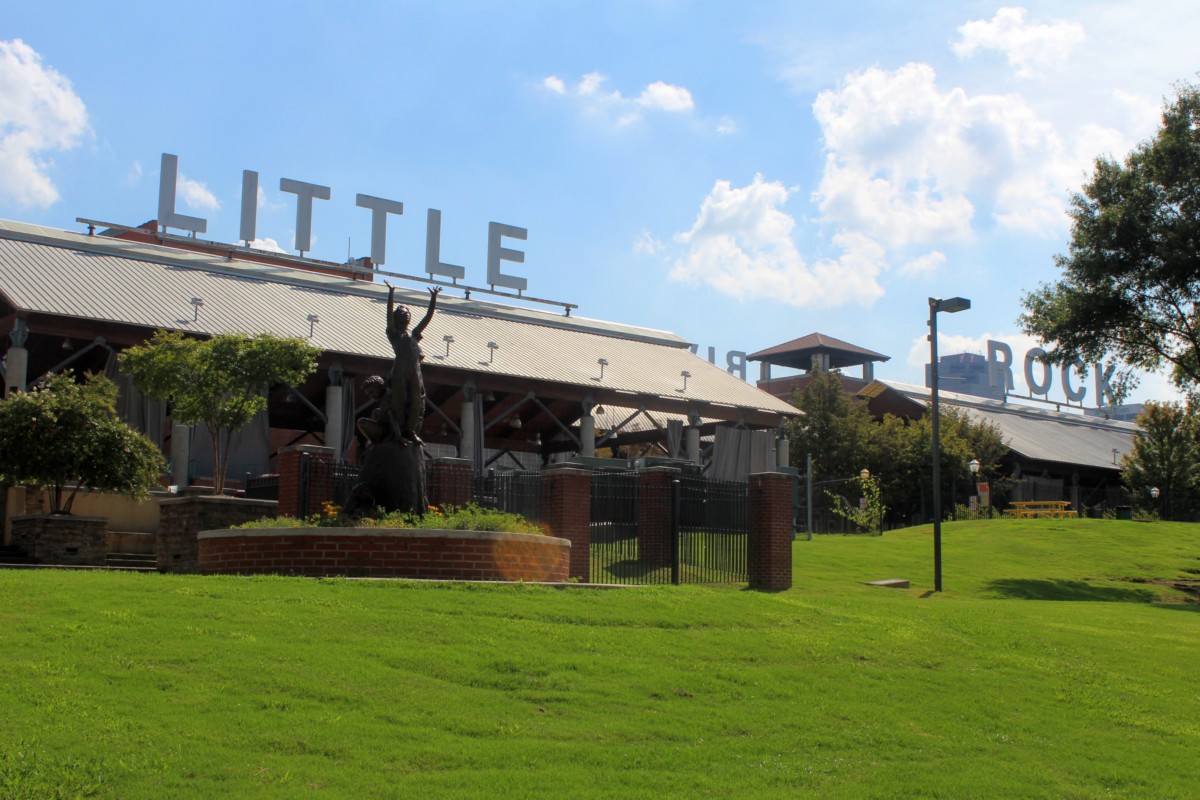 Why 1771? What is so special about that number? It seems random. But I promise, it has an allure. It's a palindrome. It reads the same forwards and backwards. If you slice the number in half, you get two primes: 17 and 71. The sum of its prime factorization is also a prime number (how often does that happen?). I could keep going forever.
"Oh goodness," you murmur to yourself. "She's begun her mathematical psychobabble." Then in a slightly more audible voice, "This is a guide to Little Rock, right?"
Yes.
You see, 1771 doesn't look like the most important real number. It's not as famous as 1 or pi or 100. It's not a number that you are ever forced to care about. But that doesn't mean it isn't important.
I felt the same way about Little Rock, Arkansas. For the capital of a state, the city isn't as paraded or renowned as most are, but it is the sum of its parts. If you gently peel away the pieces of the city, you get a different picture than what you started with and that is a picture worth talking about. So without further ado, here is a pocket guide to Little Rock, Arkansas.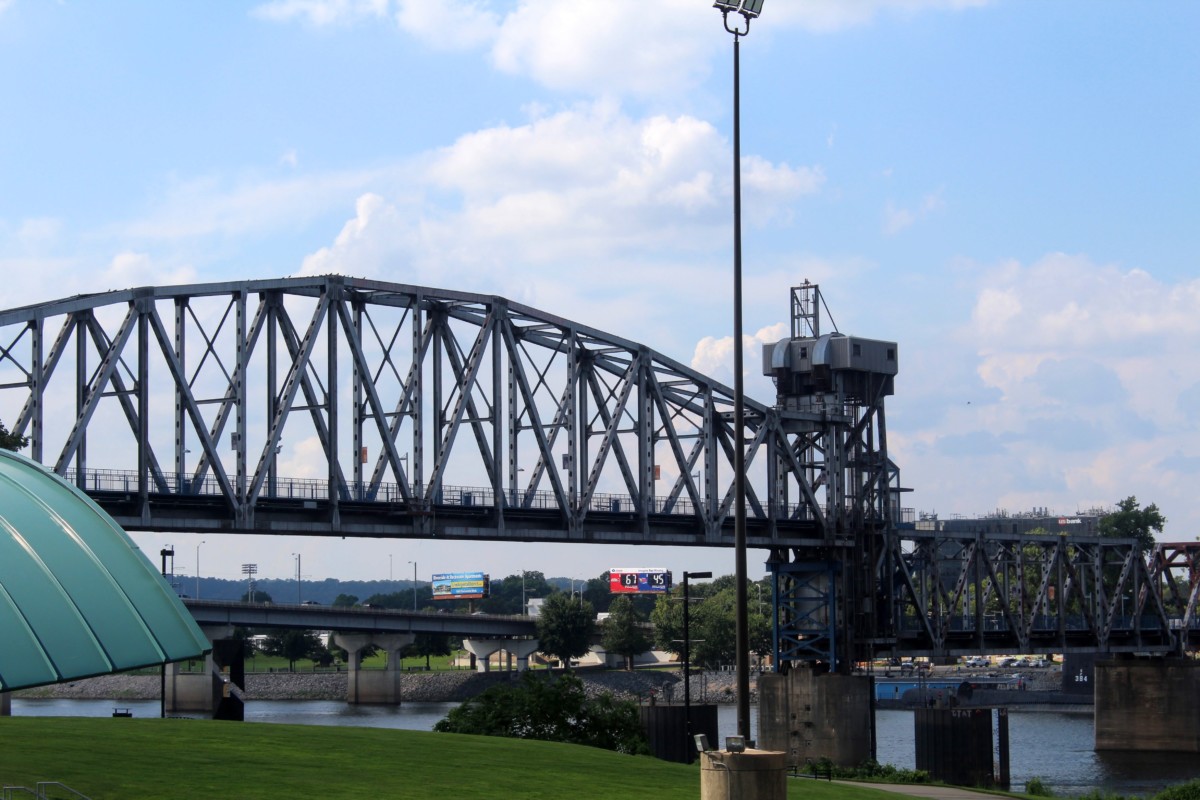 Know Before You Go
Little Rock is a central city banked on the Arkansas River. With a population peaking at just over 200,000, it bears the accolade of the most populous city in the Natural State (as Arkansas is fondly called). Acclaimed hiking trails and in-town escapes make Little Rock a hub of activity. And at 75,000 acres, this is a city that we can easily spend a day and a half in. 
In fact, I dare say it is a must-see road trip stop if you cruising through the South. Why? Little Rock is a destination for locavores, history buffs, alpine lovers, and every kind of traveller imaginable. You will never have an upset party in your road trip crew (you know, the person who whinges "there's nothing here that interests me"). But before I offer you physical proof, we have to get there. So grab your copy of the Lions of Little Rock, a warm young adult novel that will certainly fuel your desire to visit the city, and take a seat in the car. It's time to hit the road.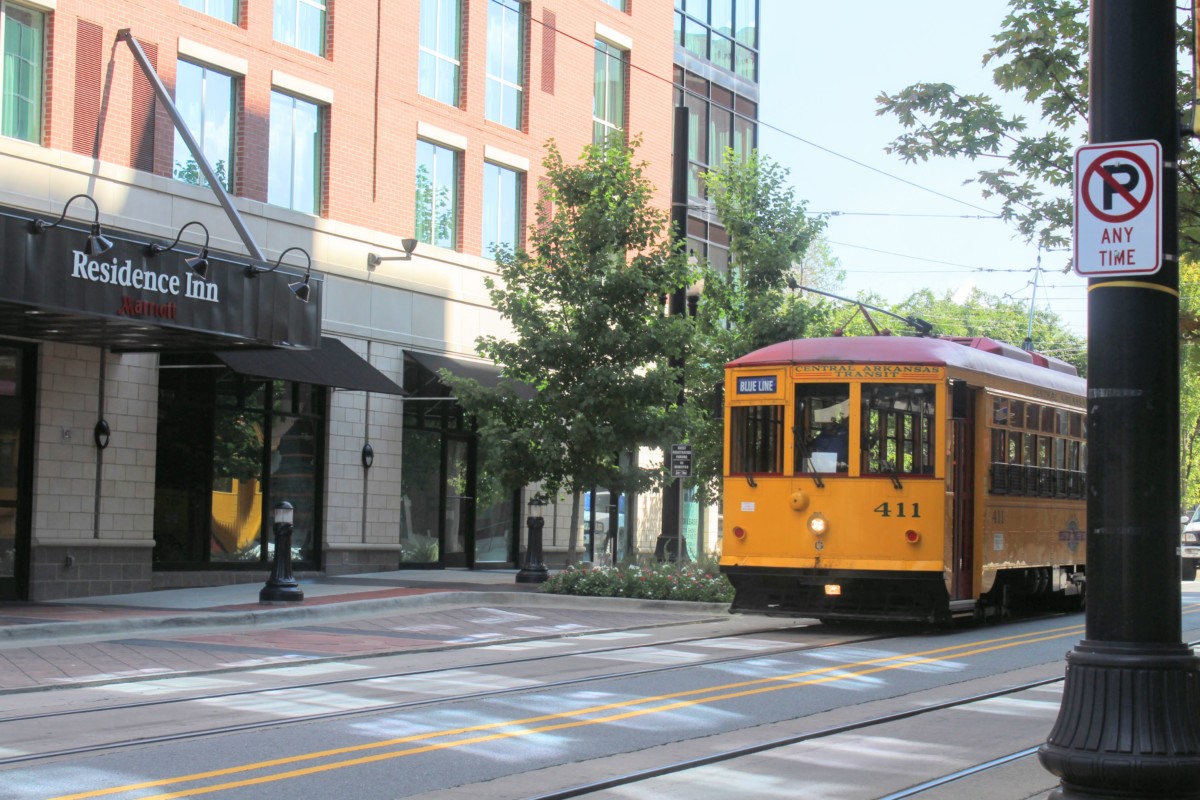 How to Get There?
While we could have flown in from the Clinton National Airport, Adams Field doesn't carry any of my favourite budget airlines. I know. I know. I'm a cheapskate, but I'll make it up to you. Besides, native trees leap at every turn. Straight ahead, you can see the open skies. It's a lovely drive.
Where to Stay?
We have a few options for the night. There are the usual brand names dotted across the districts: Hilton, Best Western, and Residence Inn. But I'm in the mood to indulge a little. For a cute boutique option, we could choose the Burgundy Hotel, a modern intimate luxury. And if we would like to bathe in an upscale historic affair, there is always the Capital Hotel, complete with a Victorian facade, trim spacious rooms, and elegant fine-dining. You decide and let me know after lunch.
Burgundy Hotel: 1501 Merrill Dr, Little Rock, AR 72211 (Price/Night: $110+)
Capital Hotel: 111 W Markham St, Little Rock, AR 72201 (Price/Night: $190+)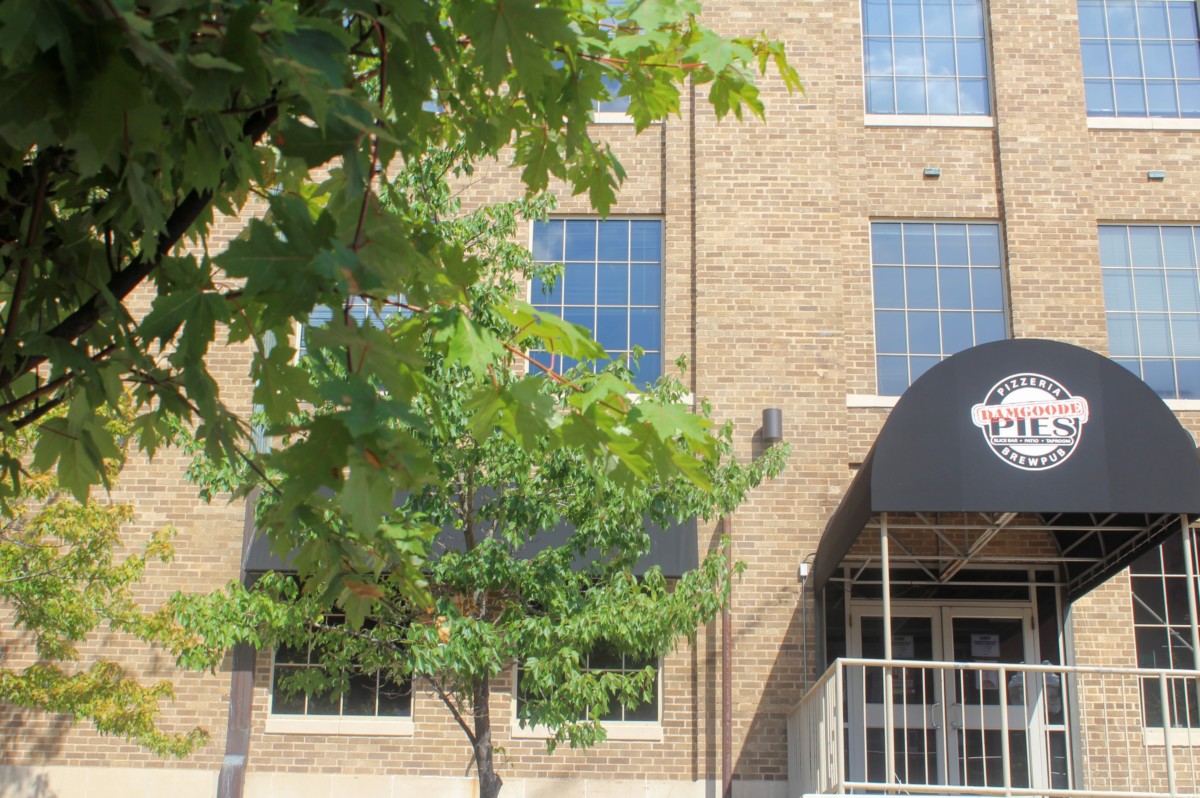 What to Eat?
Ahhh, food. I love you so. For a healthy locally sourced option, we could chomp on a burger at the Root Cafe. If we are seeking unbeatable views of downtown, there is elegant sit-down dining at the creative-American-cuisine-serving Brave New Restaurant. The best minimalist restaurant in Arkansas is Three Fold Noodles & Dumpling Co. A more kitschy selection is Dizzy's Gypsy Bistro. For a little vegetarian pizza, visit Damgoode Pies. These options are few in many. And whatever we decide, we know our choice will hold very "Little Rock" traits. It will be local. There aren't too many chains evident in this city. It will have a friendly staff (but then again, everyone and their dog who lives here is a 10/10 for friendliness).  It will be divine (a given).
Root Cafe: 1500 Main St, Little Rock, AR 72202
Brave New Restaurant: 2300 Cottondale Ln #105, Little Rock, AR 72202
Three Fold: 215 Center St, Little Rock, AR 72201
Dizzy's Gypsy Bistro: 200 River Market Ave #150, Little Rock, AR 72201
Damgoode Pies: 500 President Clinton Ave, Little Rock, AR 72201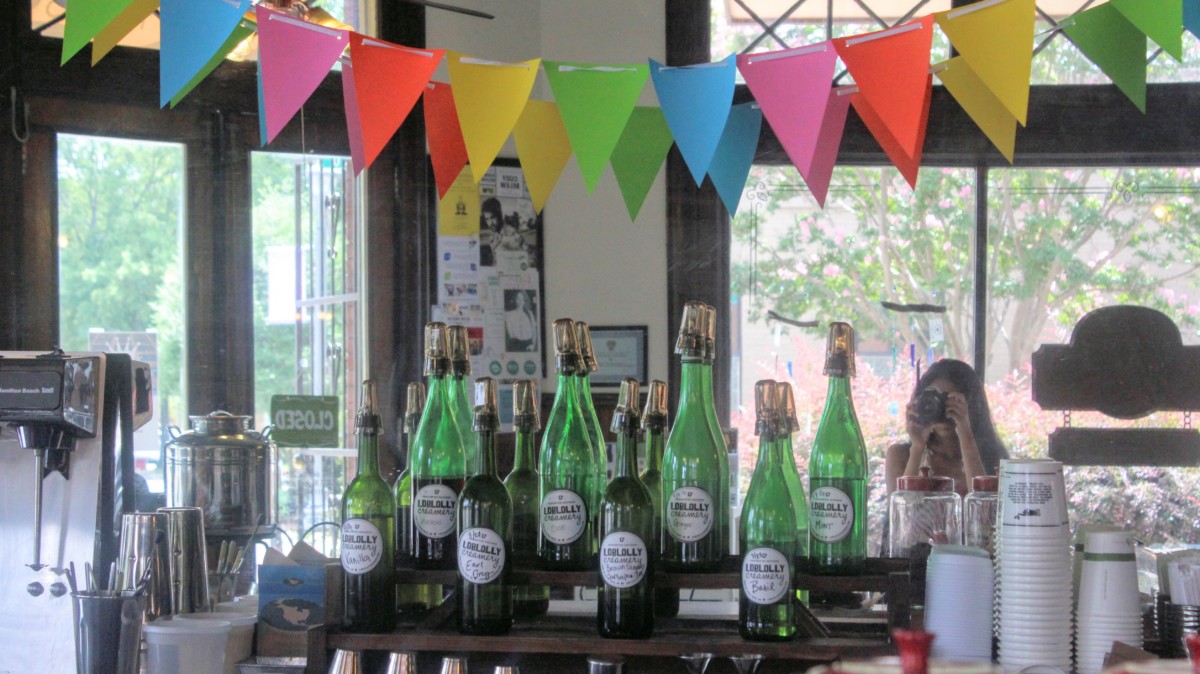 And For Dessert?
We can't visit Little Rock without cooling down with some ice-cream. It's a frosty necessity. Not having even the smallest cup would be a travesty equivalent to visiting Texas and ignoring the barbecue culture. Of course, with so many local ice-cream shops, it can hard to decide. Luckily, we've narrowed the best and you get to try a scoop or milkshake from each. Loblolly Creamery is an easy favourite with a graciously quaint ambience. Ice cream parlour chairs. Red tin cookie jars. Smiles and high fives are free. What is not to love about this sweet eatery? A little further north, we hit the traveller's delight – Mug's Cafe. World map wall art. A quiet scene. Thick frothy milkshakes. This is a laid-back pit stop. If you are looking for a local chain scattered throughout Arkansas, Big Orange and Purple Cow are your best bets. Now, dig in.
Loblolly Creamery: 1423 Main St, Little Rock, AR 7220 (inside Green's Corner Store)
Mug's Cafe: 515 Main St, North Little Rock, AR 72114 (Note: This joint is not in the actual city)
Big Orange: 17809 Chenal Pkwy, STE.G-101, Little Rock, Arkansas 72223
Purple Cow: 8026 Cantrell Rd, Little Rock, AR 72227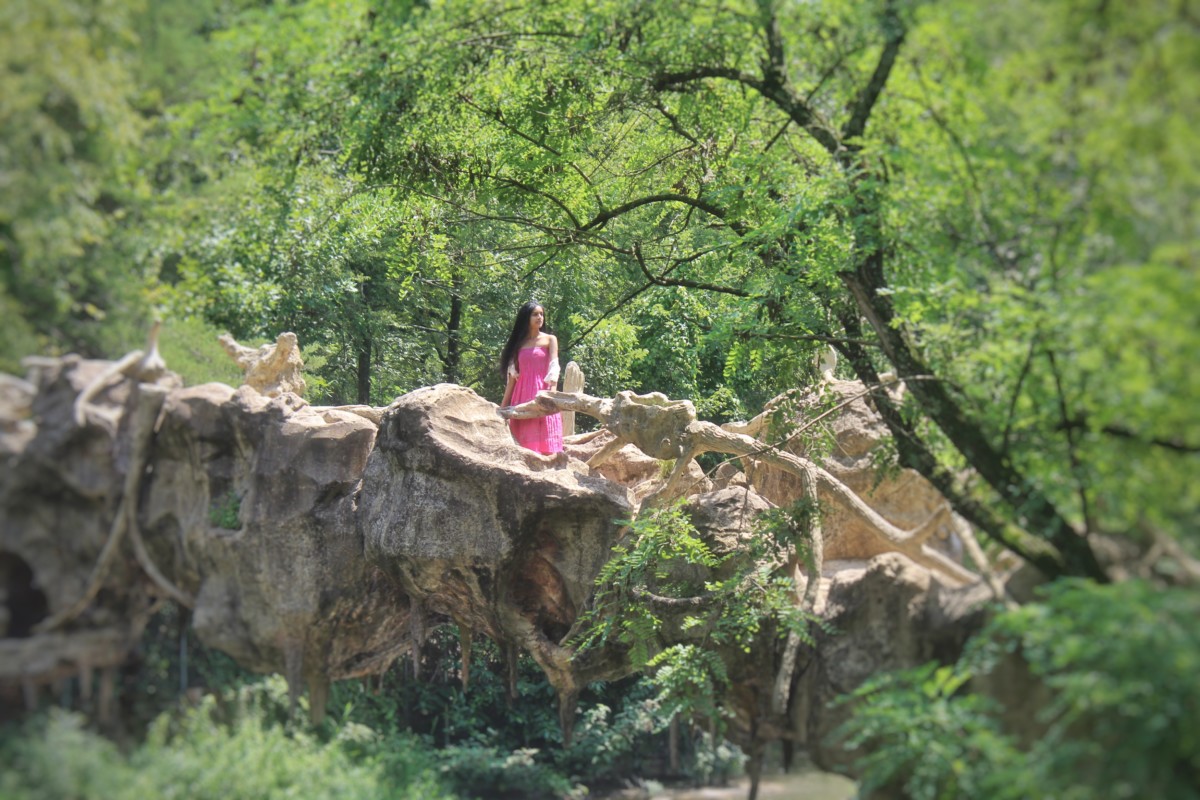 What to See?
We start off our sight-seeing at the Old Mill. This gorgeous non-active mill and concrete jungle (quite literally) is a fairytale-like setting. It also made a cameo appearance in the move, Gone with the Wind. If you are a film fanatic, then this is a must-see. The Old Mill is just fifteen minutes away from the heart of Little Rock in the neighboring city, North Little Rock (I have to give them points for creativity).  
Since the Old Mill didn't satisfy our thirst for the outdoors, we check out the Arkansas River Trail back in Little Rock, itself. This segment of an eighty-eight mile loop around the entirety of central Arkansas is ideal for hiking and bicycling. I'm no alpine babe so we muddle back to the historic side of the city.
Going back to school may not sound like much fun, but Little Rock Central High School is an architectural masterpiece (for a school). It's a gothic revival style structure most renowned for its role in desegregation. 
The last time I visited the Old State House, it was under remodeling. Pieces of the structure were torn off and rooms were closed. But if you aren't looking for photogenic pictures, then I wholly believe the museum is worth the visit.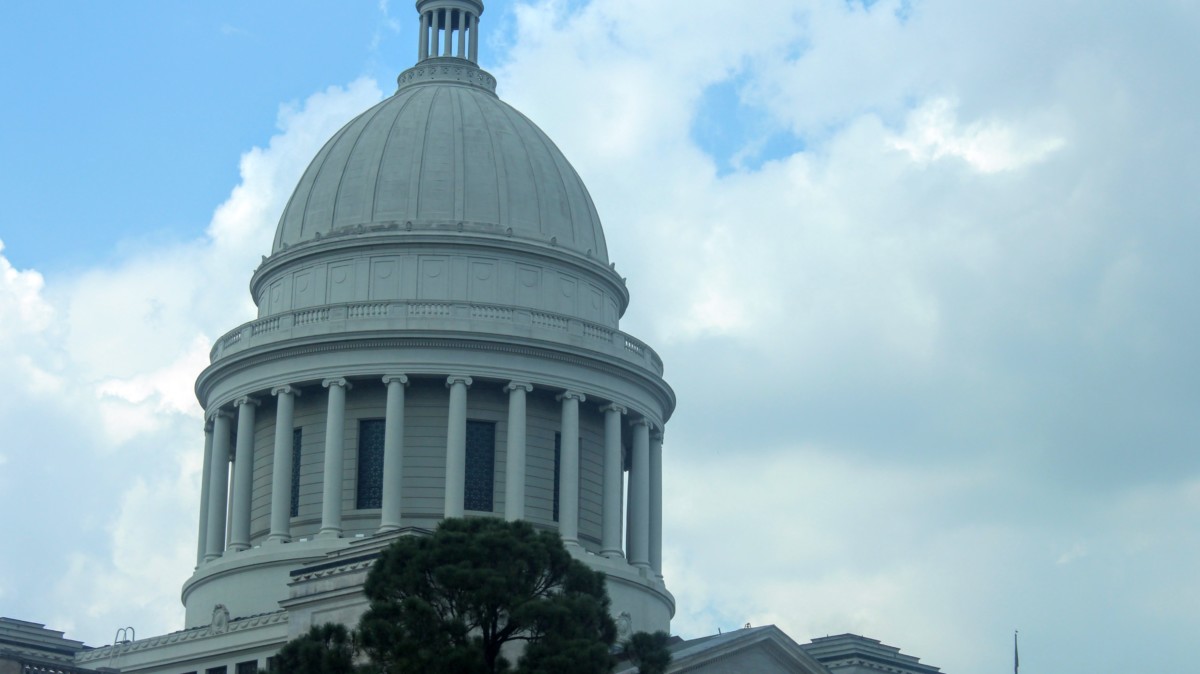 Most state capitol buildings aren't wrapped with an interesting story, but the Arkansas State Capitol building is an exception. It was build on the site of a penitentiary and constructed piece by piece by prison laborers. Do you notice the subtle difference in colour between the dome and the edifice? While both are limestone-based, the sources are different (hence the strange colouration). It's a unique mix that emboldens the neo-classical style.
As the afternoon sun pushes us into a daze, we stroll slowly along Junction Bridge, a pedestrian walkway that extends from the Verizon Arena to the Riverfest Amphitheater. We glance at the river as we approach the market district. As we draw closer, we catch a glimpse of La Petite Roche Plaza. While my French is limited to "Bonjour" and "Oui", this is the rock that gave Little Rock its name. Yes, Little Rock is named after an outcropping of well, not-so-little rocks (very innovative).
We've finally arrived at the River Market District, a bustling mix of restaurants and shops. It's much larger than the South Main Street region where we stopped for ice-cream, but has the same charm. If we have a little extra time, we could even visit Heifer Village (not too far from here), an educational experience at a charity headquarters. But it looks like it's getting dark and we have to leave. I will see you tomorrow!
Did you find this pocket guide to Little Rock useful? Have you ever been to Little Rock or one of the neighboring cities? Let me know in the comments below!