The Peabody Hotel is a pad of youthful luxury in the center of downtown Memphis. Imagine the younger, more demure cousin of the Four Seasons or Mandarin Oriental. That, in essence, is the Peabody Hotel. But today, we are not here to pad along the wide atrium or sink our teeth into the French cuisine or even to lie down in the spacious rooms. We are here for another reason.
Ducks.
Yes, the waddling kind. The Peabody Ducks are only slightly less famous than Donald, Daffy, and the Aflac Duck. Slightly. They've been on the Tonight Show with Johnny Carson, the Oprah Winfrey Show, and (wait for it) Sesame Street.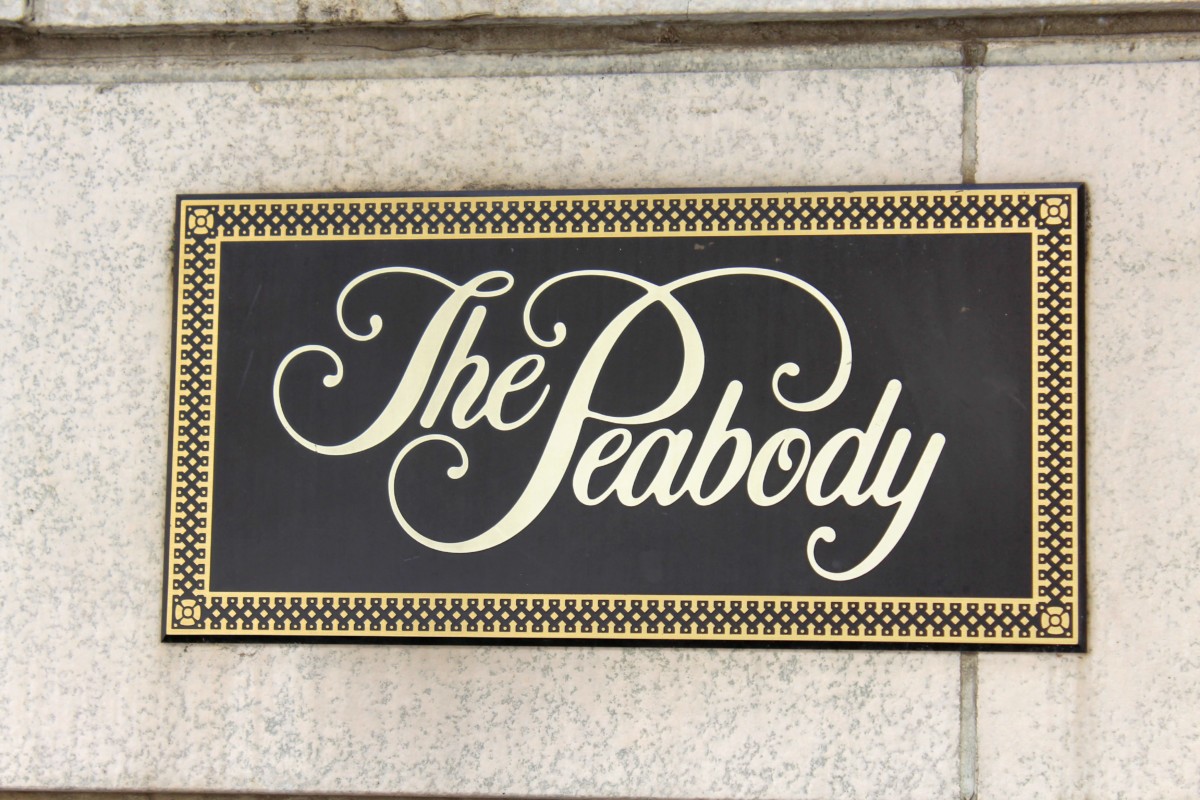 Perhaps, you've heard the story. Back in the 30s, General Manager Frank Schutt had returned from a weekend hunting trip in Arkansas. He had taken to whisky as Tintin's dear friend Captain Haddock and thought it would be a splendid idea to leave the call ducks in the fountain.
When he woke up the next morning, hopefully more sober, he thundered towards the atrium.
Billions of blue blistering barnacles!
Everything was in place. The ducks hadn't thrown a bird-brained tantrum. They quietly swam in the atrium all night and the guests were in love with their new fine-feathered friends. Thus started the journey of the Peabody Ducks.
Now, the ducks march from their rooftop home (cough – palatial mansion – cough) at 11AM and 5PM everyday. Locals, tourists, children (a mix), all wait for the ducks to waddle across their very own red carpet at the sound of steady and grand music.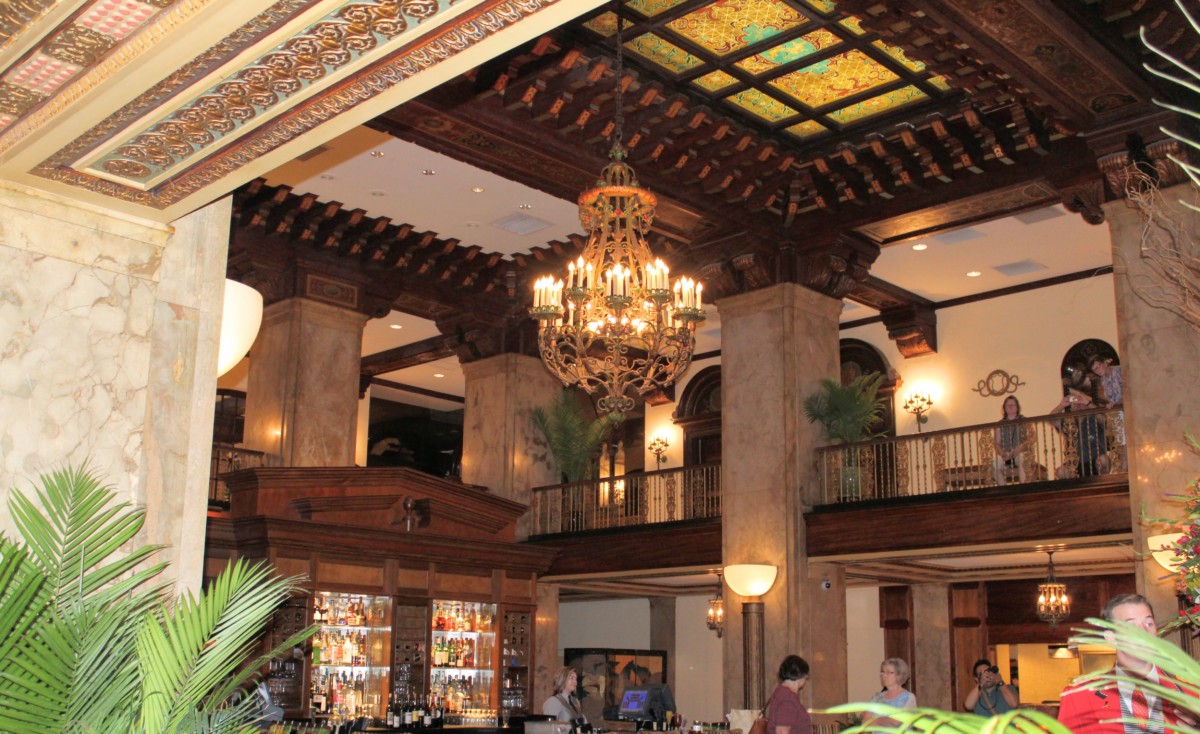 It's cute. It's charming. It's free. Why not?
We snap pictures. The duckmaster, donned in red, holds a duck-headed cane by his side and gently coaxes the ducks forward. His wide-swept gestures aggrandize the act and you must admit, it is slightly kitschy, but the ducks are adorable. As the lobby gets filled, we breathe a sigh of relief. I'm glad we decided to come thirty minutes early. The gift shop is complete will duck memorabilia so if you are looking for a glass duck statue, this is the place.
But the best part is the letter to the chef, an unassuming framed document, stating that no duck can be served in the French restaurant. After all, the ducks are guests like us.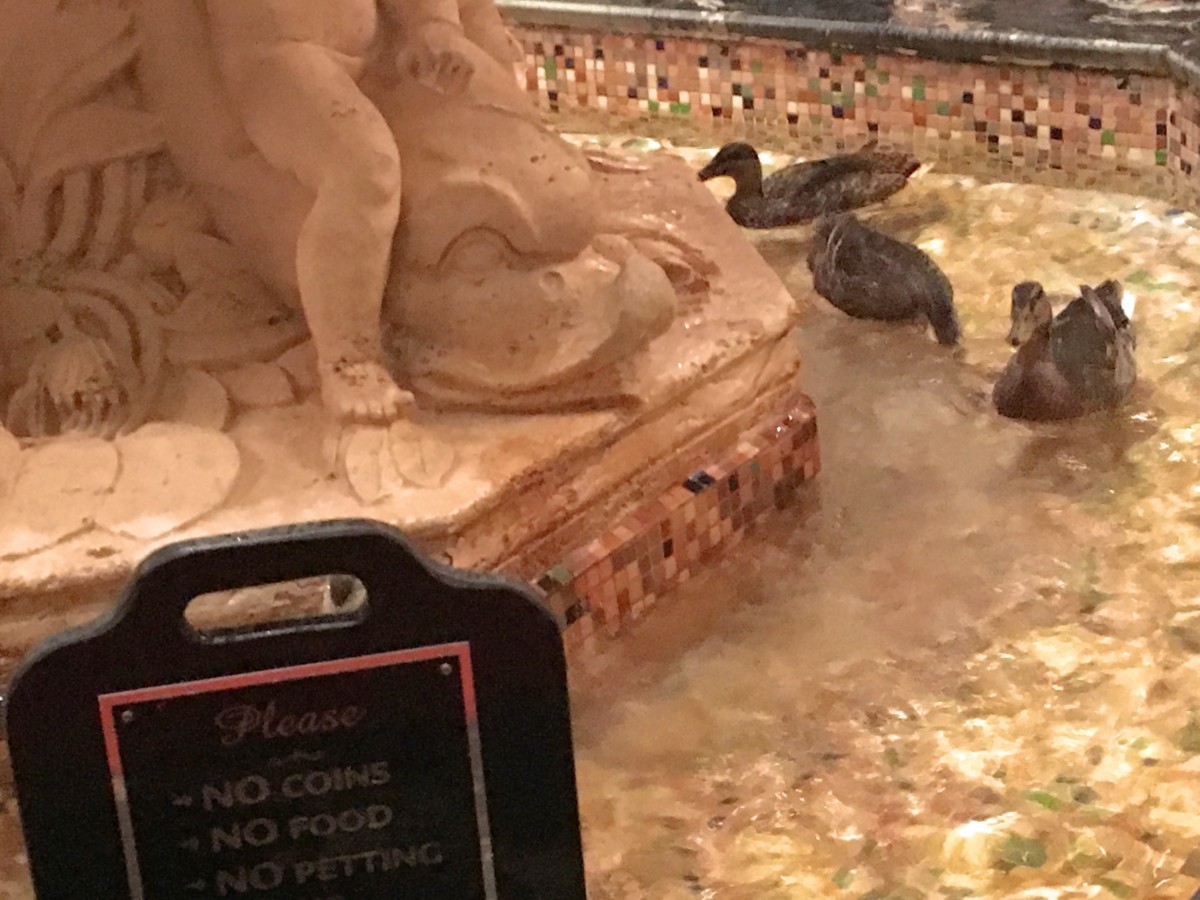 As the crowd recedes, the ducks continue to swim politely and quietly, unfazed by the visitors. For wild, undomesticated animals, they are quite docent. We wander the floors until we hit the roof for some of the best views of downtown.
Just a half-mile from here is Beale Street, the life of Memphis at night. After the sun sets, we will stroll past the rows of shops and restaurants and local businesses until we find ourselves in Memphis' bursting blues scene.
Have you ever been to the Peabody Hotel? Would you like to visit? Let me know in the comments below!