"If Goldilocks owned a café, this would be it," I say as I sink into the high bar seat.
You cup your hand around your chai latte. Your eyes travel towards the wall, the art, the menu and you nod your head fervently. "Everything's just right."
"Just right," I repeat as I let the words translate into a warm feeling.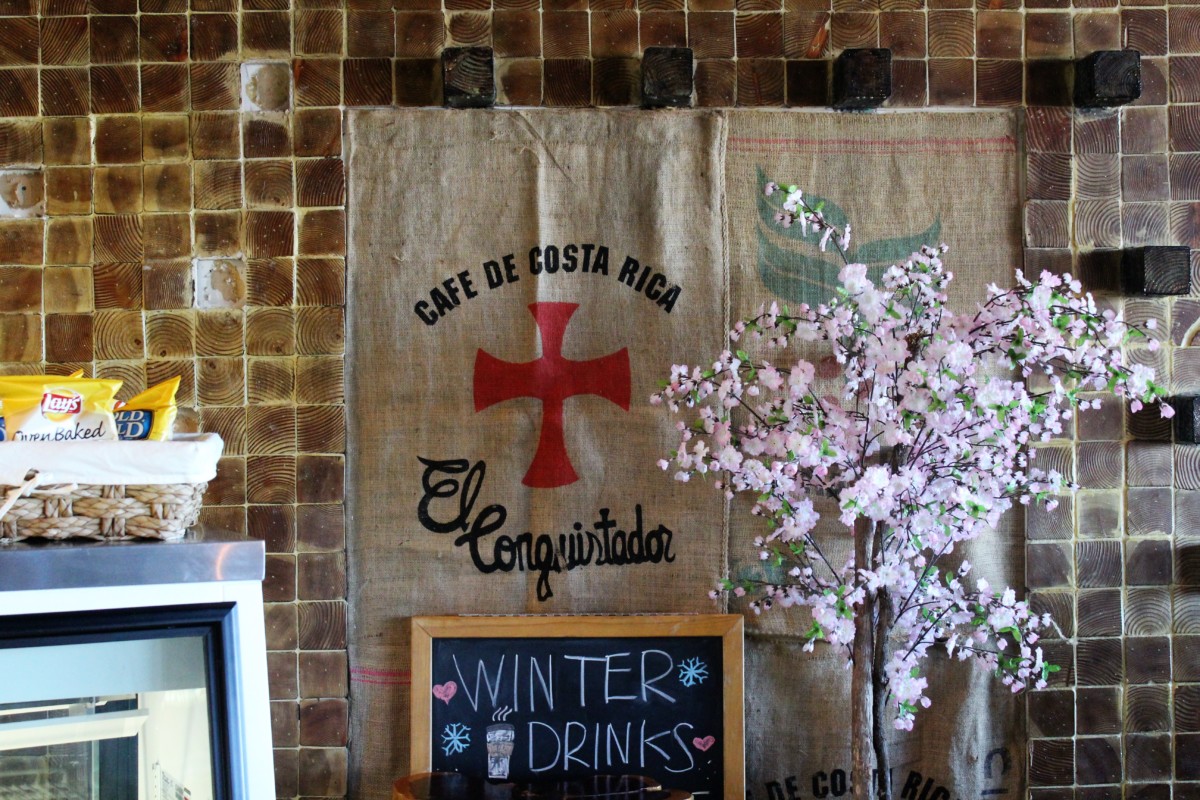 We're in Caffe Promenade today, a quaint local coffee shop in the Dallas-Fort Worth metroplex. Coffee is a tough sell in DFW, specifically, where the term "café" is sported on many a store. From the exterior – unassuming beige and plainly white-blocked name – you would believe that the building hosts nothing more than a simple bar counter and a measly menu.
So naturally, when we first stepped inside, we had to take a moment to hold our breath because the details here aren't whispered but rather trumpeted. The two opposing walls are plastered in a bold, brushstroke mountainous landscape featuring hues of greens, blues, and pale oranges. At some point the mural is broken by saturated stone that accentuates the practically overwhelming essence of nature riveting the space.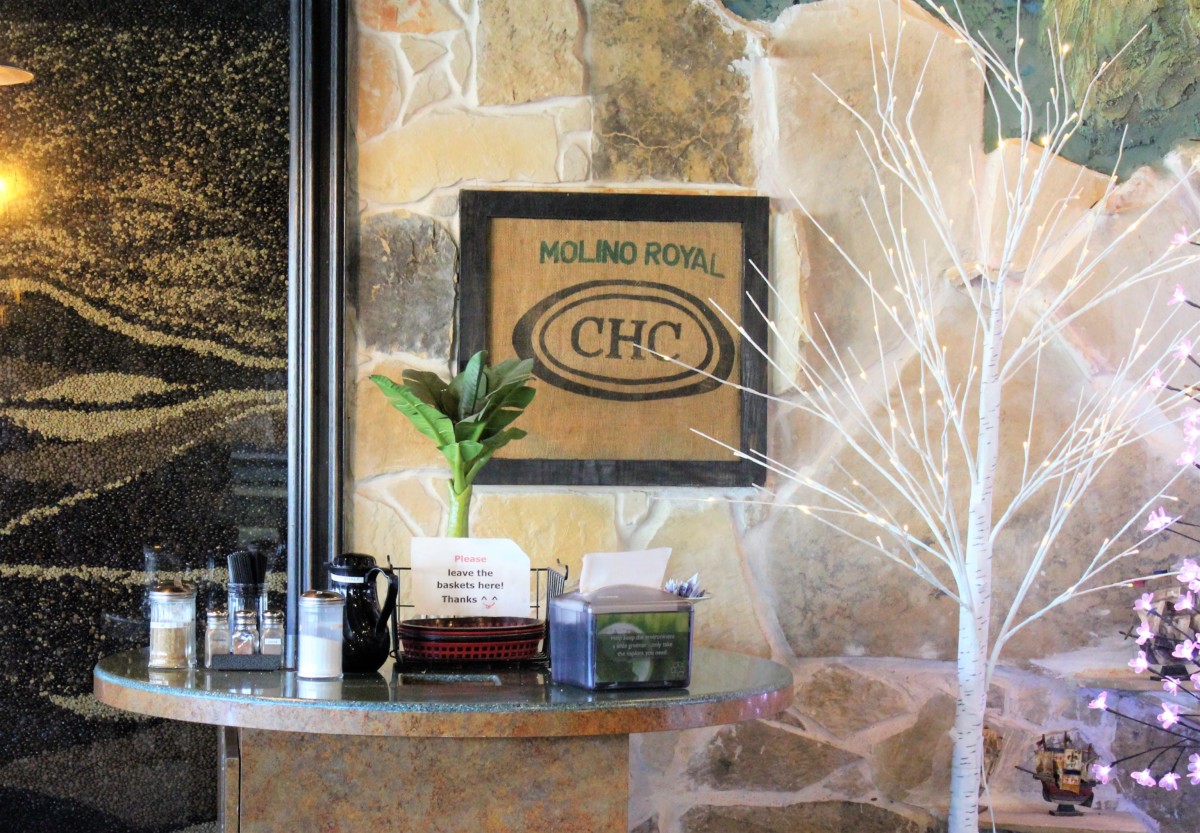 On the stone are frames of portrait-sized subdued coloured abstract waves. We look a little closer to inspect the medium. Not paint. Not charcoal. Not pencil. The art, here, is a collage of coffee beans – thousands, perhaps tens of thousands, of coffee beans fashioned together into a glass-covered masterpiece.
The center of the room is sprayed with a grunge art style – rough brown and black in a seeming mismatch. Yet somehow, Caffe Promenade doesn't suffer from incongruity. The grizzly art reveals a rugged take, a fresh comfort from the usual Parisian elegance that most cafes attempt to capture.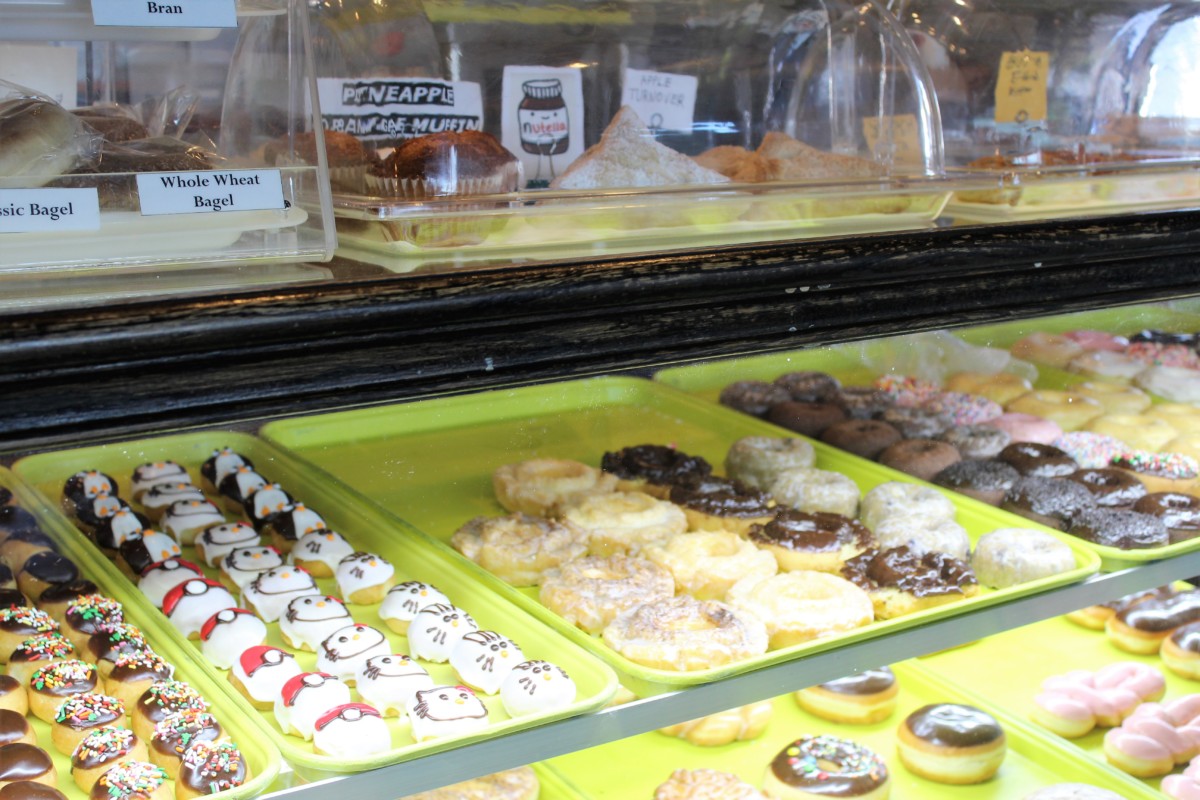 The menu is expansive but not overwhelming – a mix of crisp pastries and hot drinks. I order a hot chocolate for myself, and an apple fritter and cream cheese Danish for you.
The hot chocolate is rich with cotton candy swirls of marshmallow that melt with every sip. The drink is served lukewarm – not too hot and not too cold. Just right.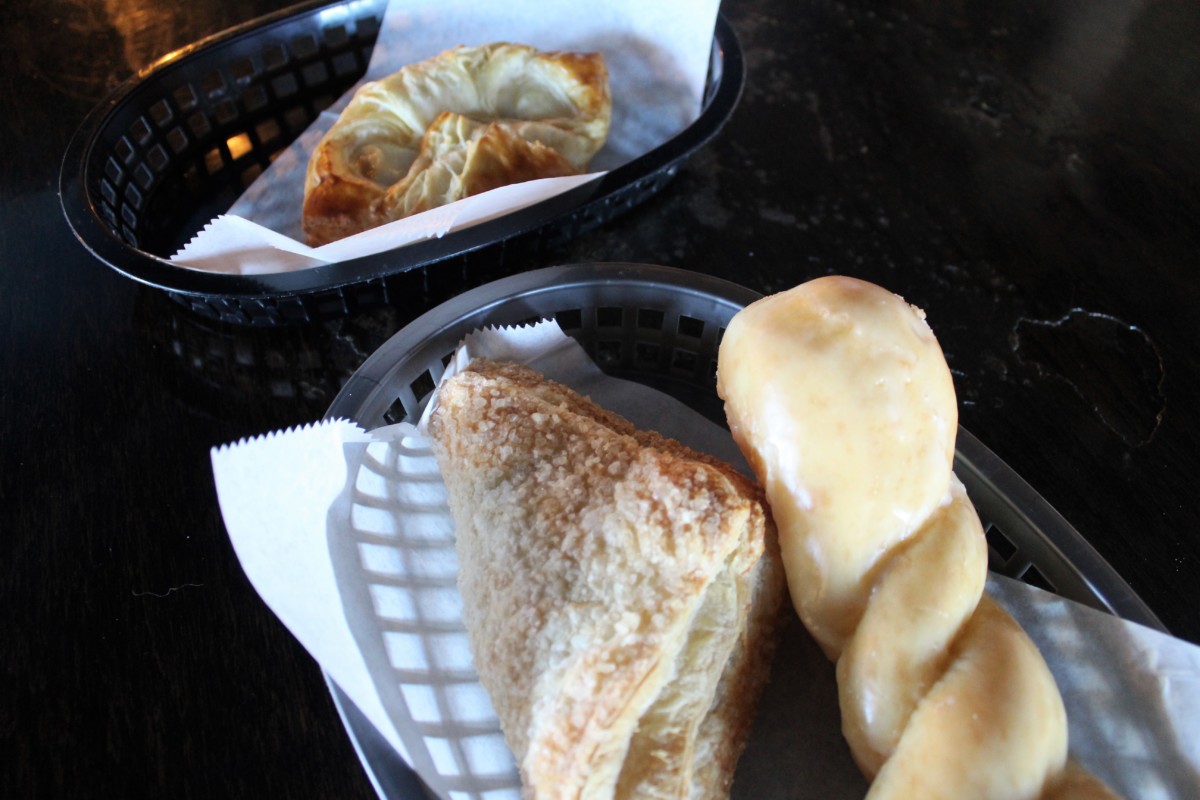 Most of the buxom patisseries at Caffe Promenade are crisp and thick with a hot, creamy filling. The portions here are perfect. Not too small. Not too big. Just right.
You take a bite of the apple fritter. It is a firework of textures, a burst of smooth and rough that rockets the senses. It's not too hard and not too soft. Just right.
We rest our feet against the tile, slowly sipping our hot drinks and nibbling on the pastries. We never thought we'd find a Goldilocks' hideout in the midst of suburbia, but Caffe Promenade is a true gem mining in a unique atmosphere.
Caffe Promenade: 600 E Bethany Dr #100, Allen, TX 75002, Hours: 5AM – 9PM
Disclaimer: The cost of the drinks and pastries at Cafe Promenade were defrayed by the Allen Convention & Visitors Bureau but as always, all thoughts and opinions are my own. 
Did you enjoy this tour of Caffe Promenade? Do you have a favourite local cafe? Let me know if the comments below! As always, I love to hear from you.